Linda Wylde
On air Monday – Friday, 6 to 10 a.m. and weekends 10 to 3 p.m.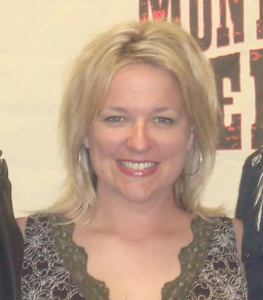 Linda Wylde dreamed of working in radio as a child growing up in the small town of Rothschild, Wisconsin.
Years later, she realized that dream while attending the University of Wisconsin-Stevens Point. Linda became an announcer at the college radio station and was instantly hooked. She graduated with a bachelor of arts degree in Communication and English.
Soon after graduating, Linda worked at WGLX (Wisconsin Rapids, Wisconsin.) and WIFC (Wausau, Wisconsin.) before moving to Fayetteville. She joined Cumulus Media in 2004 and in 2007, transferred to the sunny beaches of Wilmington and joined WWQQ as the morning show co-host. In February 2014, Linda happily joined the Local Daily Media family and became the morning show host of The Dude.
Linda has immersed herself in the local community by lending her support to dozens of area charities including Step Up For Soldiers, Relay for Life, Ocean Cure, and CFSC.
Contact Linda via email at linda@localdailymedia.com
Marissa
On air Monday – Friday, 10 to 3 p.m. and Sunday 7 to noon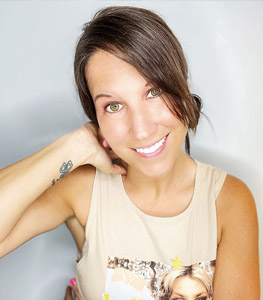 Marissa might be new to The Dude, but is no stranger to having a party on the air! From Albany to Omaha to Boston and Wilmington, her witty sarcasm and bff-vibes will be your favorite hang during your work day! A huge Schitts Creek and FRIENDS fan, a lover basketball and everything 90s – Marissa loves an overall good time!
Twitter: MarissaRadio
Intagram & Facebook: MarissaOnTheRadio
Eric Miller
On air Monday – Friday, 3 to 7 p.m. and Sunday noon to 5 p.m.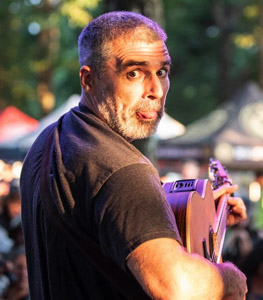 Eric Miller has music in his bones. With over 20 years fronting L Shape Lot (Encore Magazine's 9 time "Wilmington Band of the Year") he has a vast experience performing and entertaining music lovers throughout the southeast. As a full-time blue collar musician, Eric has shared the stage with artists such as Willie Nelson, Charlie Daniels, Nitty Gritty Dirt Band, and more. His personal lifelong love of all music became life saving when he was diagnosed with cancer at age 19. He credits music for making him a cancer survivor. When he's not in the studio you'll find him around town, surfing or getting some exercise on his bike.
Skywalker
On air Monday – Friday 7 p.m. to midnight and Saturday 3 to 7 p.m.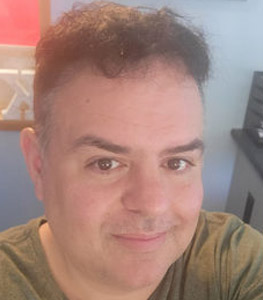 Hello It's Skywalker! I have you covered every night on 93.7 The Dude with great music but as far as me, here are 5 Q&A's to let you know a bit more about me.
1) Are you a Star Wars fan? No, The hospital mixed up Star Wars and Star Trek. Otherwise I'd be Spock
2) Guilty pleasure? Chinese Food, S'mores and Lucky Charms
3) Secret Talent- I can burp on demand. Do I admit this? Too Late
4) Favorite Number- 23 is my favorite. My least favorite is the number on my banking statement.
5) Who is your favorite artist on 93.7 The Dude? The crush always comes back to Shania
Further questions can be submitted in triplicate via email 🙂 better yet via social @skyskymedia
CT40
Saturdays 6 to 10 a.m. and Sundays 8 p.m. to midnight
CT40 is the biggest and best countdown show in North America that will continue to change the landscape of countdown shows in radio today.
FITZ is only the third host in the 45-year history of Country music's longest-running national radio show. Listen with us, as he begins writing the next chapter in one of the most storied brands in Country Music. FITZ is continuing the tradition of CT40 and bringing it into the next decade with fun, captivating new features, emotion, and remembering the stars of yesterday, while introducing the country stars of tomorrow- Taking CT40 into the next 40 years!
This isn't just a countdown show, it's a real journey to number 1.
The tradition continues for the NEXT 40. Get READY for FITZ to play the HITS!
Coady
Saturday's 10a-4p and Sunday's 6a-12p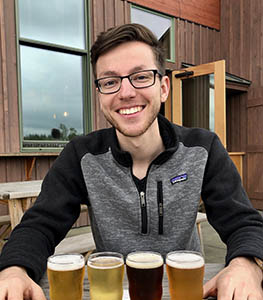 Weekends were made for Coady! Early mornings, late nights and everything in between, Coady is excited to spend weekends with you! Originally from New England, Coady traveled south and enjoys a variety of outdoor activities. Whether it's hiking, biking, hanging out at the beach or trying a new local brew — Coady is happy to be in the Cape Fear region and with you every weekend! Catch Coady on 93.7 The Dude Saturday's 10a-4p and Sunday's 6a-12p.
Tyler
Sundays 5 to 8 p.m.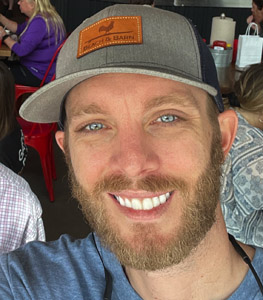 Tyler was born and raised here in Wilmington. He loves spending time hanging out at Wrightsville Beach, playing the guitar and going to country music concerts. Tyler has a vast knowledge and love of country music stemming back from listening to Tom T. Hall with his grandfather as a child. Tyler has been a part of The Dude since 2020, working behind the scenes for the Panthers and ECU broadcasts. He is excited to be on the air with you every Sunday at 5pm!